Vikas Pandey
MB ChB, MD, MRCS (Eng), FRCS (Gen Surg), Dip BSoM
I was born in India, moving to the United Kingdom with my family at the age of four. I grew up in the North West of England and went to medical school in Liverpool. I moved to London in 1999 to start my surgical training, initially in the East of London before starting at Imperial College Healthcare in 2001 where I have worked as a Senior House Officer, Research Fellow, General Surgery Specialist Registrar and Vascular Surgery Specialist Registrar. Much of my postgraduate and research activity has been in the field of surgical education and I have been on a number of influential national and international committees as a trainee and since as a consultant.
Meditation has always been part of my life, having been exposed to it as a young age but it wasn't until I started my daily practice after becoming a consultant in 2015 that I found truly transformative. Not just myself, family, friends and colleagues have all noted the transformation, initially psychologically and subsequently physically, after starting my daily practice.
I have found that meditation has changed, for the better, every aspect of my life, from the operative surgery to interpersonal relationships and my views are the same as many prominent meditatators, that it brings you closer to being the person you were meant to be. There is increasing peace and happiness in my life, but also the very occasional regret that I didn't discover it sooner.
Undoubtedly, it would have helped in my teenage years, whilst I was studying for the numerous examinations, training to be a surgeon and generally negotiating life. Anyone who has met me know how passionate I am about meditation and this is reflected in my teaching. I think that everyone without exception, from all age groups, walks of life and socioeconomic class would benefit from meditation and I offer my services within the National Health Service - I am also a wellbeing champion in my NHS trust and I have taught at other NHS and academic environments. I also offer my services privately and I have tried to make these as accessible to everyone.
If you are interested in starting a daily practice or just have a question regarding meditation, send me a message or a video email using the WAVES system and I will reply as soon as I can. If you would like to schedule a video session, this can be done via this website with all sessions taking place within the site. Our video platform runs independently of Zoom or other confering platforms so there is no requirement for any additional software. If you would like to visit me in Harley Street, please contact my PA Flo (francesca@pandey.healthcare) or use the contact forms on this site.
I am available for outside group booking but I need a minimum of eight weeks notice. If you are still not sure, then I hope you enjoy the resources available on this site including the meditation library, blog and ebooks and videos. I also do frequent livestreams on social media so please free to follow via the channel links in the footer.
I look forward to meeting you soon.
Vikas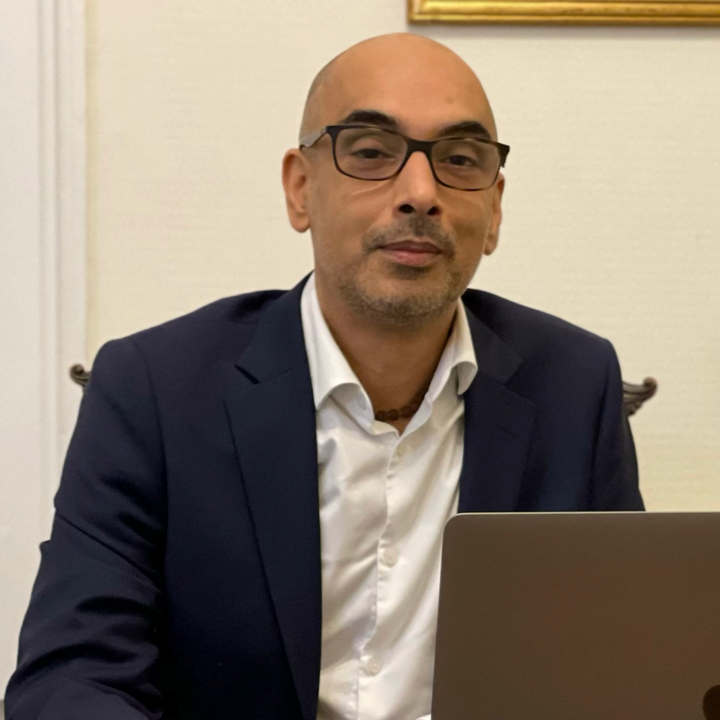 Testimonials
FROM THE INSIGHT TIMER APP
I have done this meditation over 15 times and every time I hear something profound. So grateful for this calm, peaceful voice and guidance
Zeer verhelderende meditatie. De muziek zou iets stiller mogen zijn. Dank! 🙏🕊️
Very relaxing and professional
I love this meditation and very interested in the tradition.
Fantastic meditation have been using this daily would love to donate couldn't find a link 🙏🏻